Yoga Nisarga : Yoga Alliance accredited Certified TTC Center in Goa
India's Yoga school Yoga Nisarga welcomes all the aspiring yoga teachers and practitioners for a 200 hours of Yoga Teacher Training course in GOA and offering a Yoga teacher Certification.
It is something that touches and transforms your life and of many others living around you. Yoga is modern world has world has lost its real meaning and to some extent it is believed that it is impossible body postures but in exact manner yoga is something that unites you to the real you it not only helps you to achieve your physical goals but also our mental goals.
Best Place to do Yoga Teacher Training in GOA.
Yoga Nisarga is Best Place to do Yoga Teacher Training in GOA because here at our center we not only focus on providing coaching on physical grounds but also on mental and inner grounds. We believe in transformation in a person as whole an not only in terms of body. We teach that yoga is not only an exercise form but a concept that awakens you and your body from within. Yoga in India holds a special place because here, we have some of the best yoga teachers with us. Who acts as a carrier between the person and his inner consciousness.
The 200 hours of Yoga teacher training program is conducted by qualified and expert YOGA INSTRUCTOR and offers an opportunity to offer the possibility of your inner values to the outside world. Designed and managed by Yoga Nisarga this intensive programme creates an environment for an individual to know and further explore his deeper dimensions. 200 Hour Teacher Training Program helps you rise mentally and spiritually. At Yoga Nisarga center we focus on raising your inner peace and rising your wellbeing through an approach which is ancient but full proof.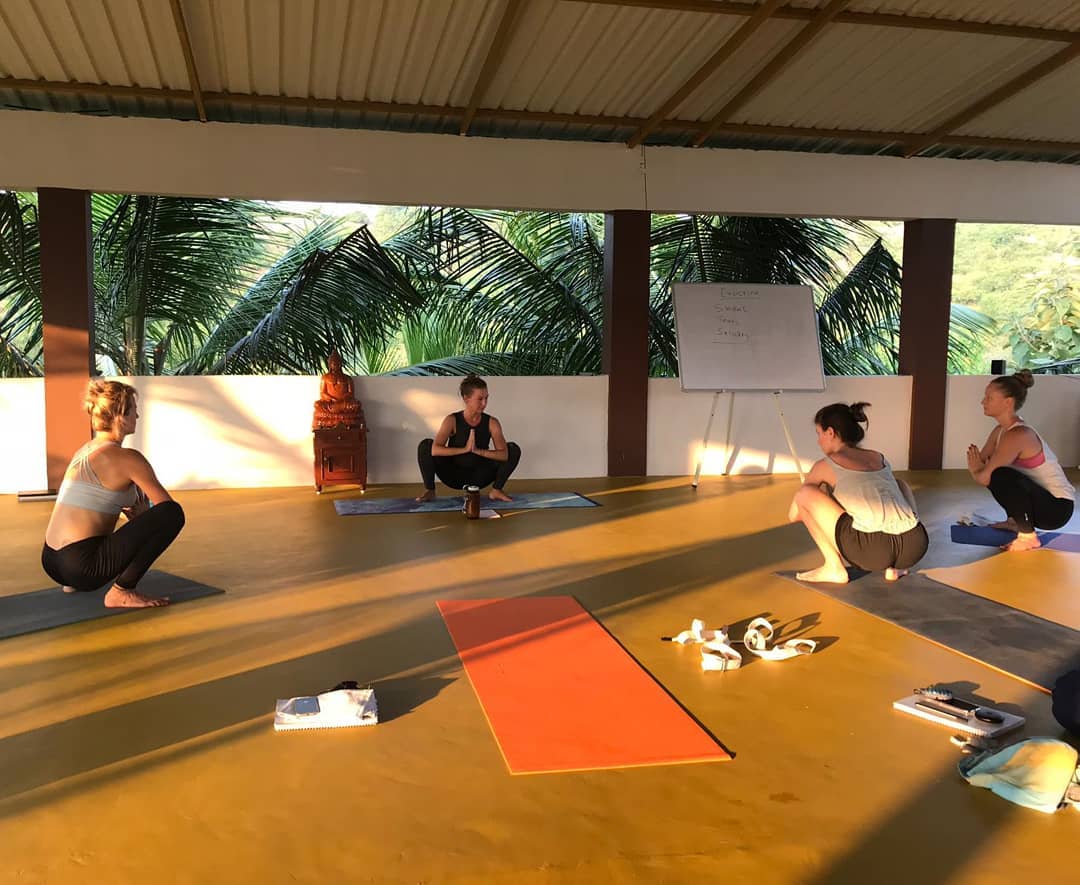 This Yoga Teacher Training (TTC) will act as a stepping stone in your journey to enhance and advance your practice and teaching to its next level. This training programme helps you to attain self-confidence and to develop your own unique style of Yoga Teaching. Yoga instructor plays an important role in an individual's life if one wants a mental or spiritual awakening. As he acts as a bridge between you and your inner peace. If he guides you in a manner that increases your understanding you can easily reach at your goals and become a YOGA INSTRUCTOR.
Highlights of 200 Hours Yoga Teacher Training Course:-
Yoga Nisarga is the Rated Best Yoga Teacher Training School in India and hence has a vast knowledge to offer you.
This course at Yoga Nisarga is well planned, structured and comprehensive Training Program.
Peaceful and positive environment.
This unique Yoga Teacher Training Program will help you to become a dedicated and vibrant teacher who can further create an environment for his students that provides deep learning.
The journey has been designed in a way that it leads maximum personal as well as professional growth.
Experienced, dedicated and teachers who embody classical yoga as a way of living. Helps you to expertise in a way that it goes beyond the limitations of physical postures.
Personal attention and a good amount of care will be provided during the entire course of training.
An intensive program with an infrastructure that offers a sense of enhancement and actual realization of who you are.
Good training and working knowledge is given in a way that helps you to confidently assist your students in real yoga sessions.
Vast knowledge about Yoga asana, Yoga therapy, Ancient yoga, Yoga healing techniques, Classical Yoga etc. is given.
At the end of the program one will be provided with YOGA CERTIFICATION which improves your self-confidence and you can further enlighten the lives.
It's all you: this is the place where you are going to find your uniqueness and broaden your outlook toward Yoga.
Undergoing a 200 hours of Yoga Teacher Training program is pre-requisite of becoming a successful Yoga Teacher.
This course is affordable because the aim is to spread wellness.
So, come enroll and transform your lives and become a successful and qualified Yoga Teacher with our 200 hours of training program at Yoga Nisarga. (Check Yoga Nisarga January TTC Event in Goa)